Benefiting from China's powerful marine industrial capacity, HANSEL has established supply networks and is capable to provide one-step services for the supply of dredging & marine equipment and parts.
Dredging Pump Parts & Fittings
By cooperation with technical institute, HANSEL developed the wear-resistant alloy for our pump product. The recommended material of main components of dredging pump is KmTBCr27, with hardness of 58~62HRC that offers excellent performance under erosive conditions.
Impeller
Impeller Wearing  Ring
Shaft Seal Lip Seal
Water Chamber
Suction Cover
Shaft Cover
Shaft Seal Flange Ring
Shaft Seal End Ring
Shaft Seal Intermediate Ring
Shaft Seal Grooved Bush
Wearing Plate Shaft Side
Wearing Plate Suction Side
Other Equipment Parts & Fittings
Cutter Tooth CB System
Cutter Tooth Custom-Built
Hydraulic Plunger Pump
Hydraulic   Vane   Pump
Motion Hydraulic Winch
Hydraulic Cylinder  (Two-way Action)
Hydraulic Solenoid Valve Block
Pressure and Vaccum Sensors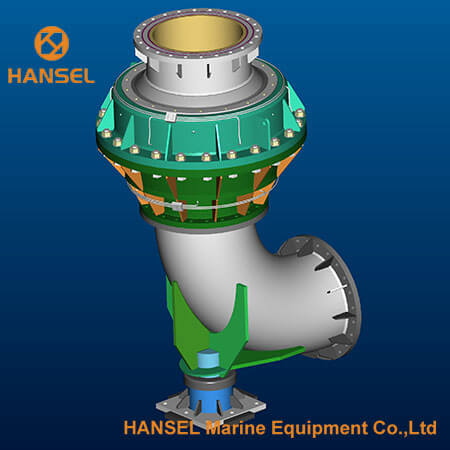 Ball Turning Gland
Ball Joint
Swivel Bend
Quick Hose Coupling
Pulley  Block  &  Sheaves
Steel/Rubber Flange Suction Hose
High Holding Power Anchor
Hoisting Cables Chains Wires
For the removal of sediments and debris from the bottom of different water sources and water bodies, a new range of dredging equipment is required to streamline the entire process and to keep dredging process in smooth way. Dredgers or dredging equipment range is required to dig, transport and dump a certain amount of underwater laying soils in a certain time frame. Not to mention the flow that will erode the sand bed and forms a sand-water mixture before entering the suction pipe. 
Dredging Equipment Range with Complete User Guide and Installation Support
JIANGSU HANSEL Marine Equipment Co Ltd is a certified manufacturer, contractor and trader with specialization in design, building and selling or operating series of cutter suction dredgers and other kinds of working ships. We offer dredging equipment range – delivering right to your address after customs clearance and in secure way. 
We bring to you the latest models of dredging equipment parts that include shaft seal lip seal, water chamber, impeller wearing ring, impeller, suction cover, shaft cover, shaft seal flange ring, shaft seal end ring, shaft seal intermediate ring, shaft seal grooved bush, wearing plate shaft side, wearing plate suction side and different other types. Choose one of your choices, go through the details and place your order accordingly. Prices are competitive and backed by discounts; while we also provide you with user guide so that you can get the best use of such dredging equipment.